ITCHY haben mit "20 Years Down The Road" den Nachfolger ihres Buches "How To Survive As A Rock Band" angekündigt. Dies wird bereits am 11. Juni auf den Markt kommen. Vorbestellungen sind ab heute hier möglich.
Seit Bandgründung führen ITCHY ein Tourtagebuch – der Grundstein für "20 Years Down The Road". Bassist und Sänger Panzer erklärt:
"Zwischendurch haben wir uns schon immer wieder mal gefragt, wieso wir überhaupt ein Tourtagebuch führen. Aber beim Schreiben dieses Buches jetzt auf fast 1000 Konzertberichte zurückreifen zu können, war einfach wahnsinnig gut und wertvoll. Welche Band weiß heute schon noch, was bei einem Konzert in Bausendorf-Olkenbach vor 17 Jahren genau passiert ist? Richtig, wir!"
Im neuen Buch finden skurrilste Fangeschichten, katastrophale Interviews und andere Medien-Fauxpas, Backstage-Stress mit Billy Corgan, die erbarmungslose Zermalmung der Musikindustriemühle, Blut, Schweiß und Bier ihren Platz – und sogar ein Treffen mit dem Papst!

 Alle drei Mitglieder kommen immer wieder zu Wort und haben das ein oder andere Ereignis durchaus mal anders in Erinnerung.
Worum es am Ende in "20 Years Down The Road" wirklich geht, ist laut ITCHY aber ganz klar: "Am Ende eines jeden Tages sind wir drei Freunde, die zusammen versuchen Musik zu machen – und nicht drei Musiker, die zusammen versuchen Freunde zu sein."
Buchcover: Itchy – 20 Years Down The Road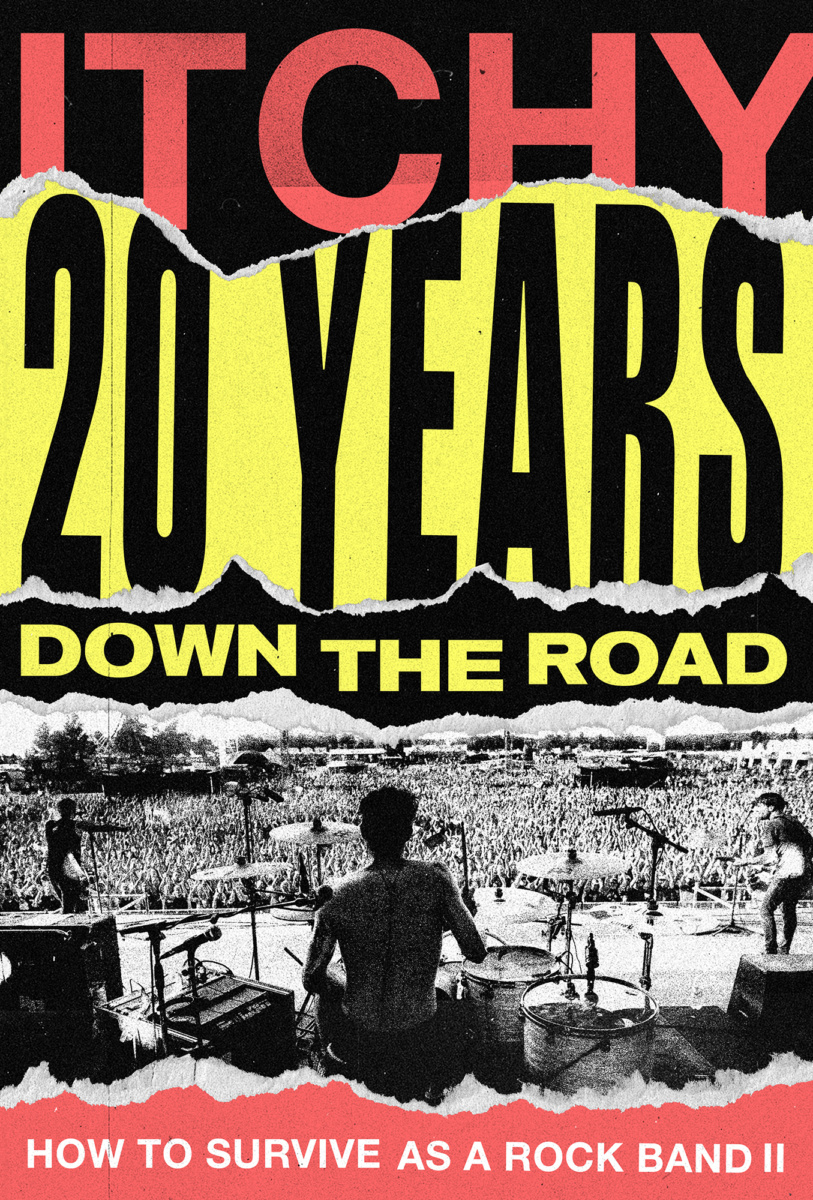 Wir versorgen Euch mit Neuigkeiten aus dem Bereich Punkrock, Hardcore und Metal. Bei Fragen, Anmerkungen oder für virtuelles Glitzerkonfetti meldet Euch gerne unter hi@cybmag.de.