Vor zwei Wochen schleuderten uns Napalm Death ihren zweiten Song vom am 18. September erscheinenden Album "Throes Of Joy In The Jaws Of Defeatism" um die Ohren. Mit der Scheibe knüpfen Napalm Death an das 2015er Werk "Apex Predator – Easy Meat" an. Produziert wurde sie, wie auch erwähnter Vorgänger von Russ Russel.
Jetzt dürfen wir uns nach "Amoral" und "Backlash Just Because" über eine weitere Single freuen. Dieses Mal steht der letzte Song des kommenden Releases auf dem Speiseplan. "A Bellyful Of Salt And Spleen" heißt die Single. Leichte Kost ist das dazugehörige Video nicht.
"As ever, quite simply, we are all human beings and if that means anything anymore, a helping hand is the least we can offer."
Sänger Mark "Barney" Greenway erklärt:
"'A Bellyful of Salt and Spleen', you could say, is about building and breaking down in the same discordant breath. The building came in the sense of many layers of coruscating industrial ambience, all marching to the beat of a home-made drum kit consisting of rubbish bins, oil drums and industrial screw parts and other bits that Shane could find littered around the studio grounds. The scope and gravity and density just demanded a vocal that was as baritone and anguished as I could push out of myself.
The breaking down side of it was the intention to just focus minds to understand that people who traverse continents, suffocate in confined spaces or drown grasping for assistance are as keen to live in dignity and peace – and without violence and hunger – as the rest of us. As ever, quite simply, we are all human beings and if that means anything anymore, a helping hand is the least we can offer.
Sam Edwards & Khaled Lowe, directing the video, really focussed our minds in the way they wanted to drill down into the indifference generated around these things – via some incredible animation and suchlike married to the stuttering engines of unseaworthy vessels and the precision shunt of our industrial pounding. The whole visual concept of beach life going on around bodies washed up on the shore is a grotesque scenario that illustrates how meaningless those we can't connect to our own small universe can become."
Und die Regisseure Sam Edwards und Khaled Lowe äußern sich wie folgt zum Inhalt des Videos:
"Both the song & video address the disturbing prevalence of the "anti-outsider" in contemporary society; from popular right wing publications filled with hate-fuelled rhetoric through to the chilling nonchalance of holiday makers found relaxing in front of washed up corpses."

"Based on real events, the film uses a combination of live action and animation to depict a doomed voyage; Escaping their ruined city, a family of refugees meet a tragic end when their boat sinks during a storm. As the dinghy sinks near the shoreline, indifferent tourists party & picnic. Bodies wash up on the beach while people take selfies, heedless to the carnage behind them. The story concludes with images of a vast "sea cemetery" of floating gravestones & an obscure ghostly figure drifting on the horizon – these represent the countless lives lost in the pursuit of freedom from oppression and the ease with which they are forgotten."
Video: Napalm Death – A Bellyful Of Salt And Spleen
Tracklist
01. F**k The Factoid
02. Backlash Just Because
03. That Curse Of Being In Thrall
04. Contagion
05. Joie De Ne Pas Vivre
06. Invigorating Clutch
07. Zero Gravitas Chamber
08. Fluxing Of The Muscle
09. Amoral
10. Throes Of Joy In The Jaws Of Defeatism
11. Acting In Gouged Faith
12. A Bellyful Of Salt And Spleen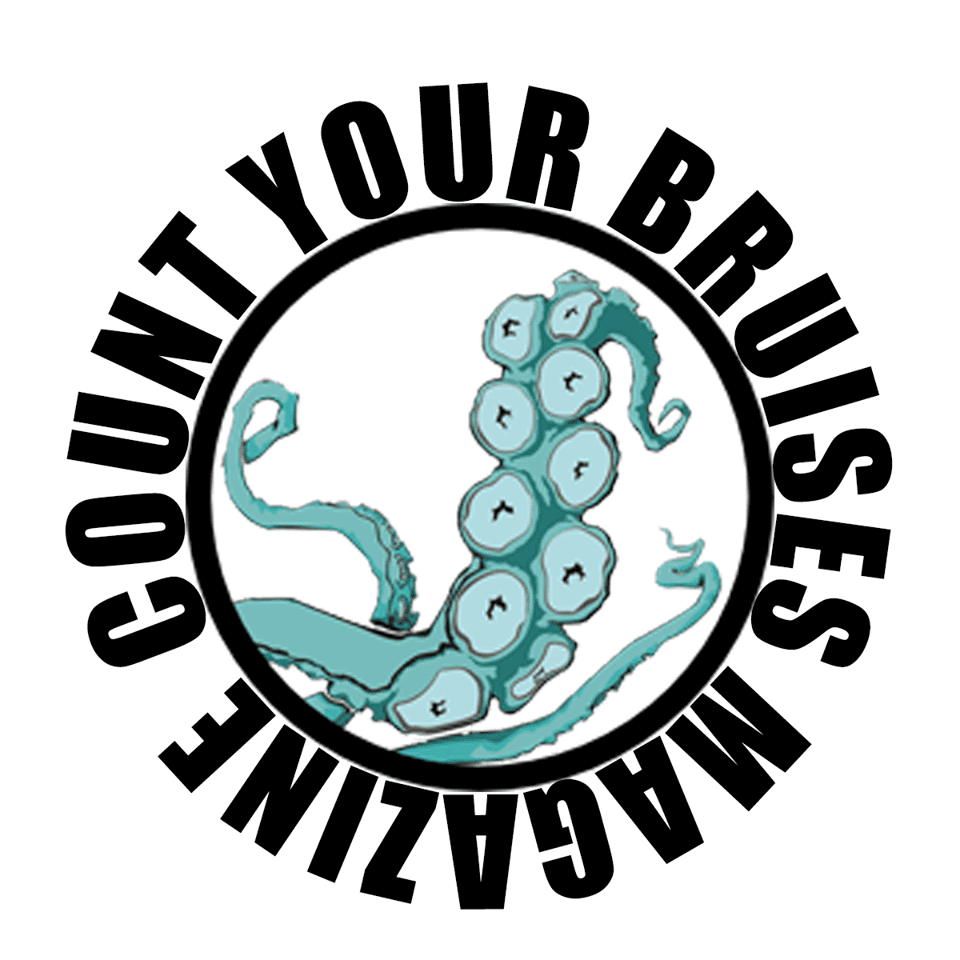 Wir versorgen Euch mit Neuigkeiten aus dem Bereich Punkrock, Hardcore und Metal. Bei Fragen, Anmerkungen oder für virtuelles Glitzerkonfetti meldet Euch gerne unter hi@cybmag.de.