Der kanadische Singer/Songwriter Eamon McGrath hat für den April einige Shows im deutschsprachigen Bereich, Belgien, den Niederlanden und Luxemburg angekündigt. Mit im Gepäck hat er sein brandneues Album "Bells Of Hope", das vor kurzem auf den Markt kam. In einem Track By Track verrät er uns mehr über die Songs. In welchen Städten Eamon McGrath Halt macht, erfahrt Ihr weiter unten.
Über den Albumtitel "Bells of Hope"
The title of this record references not only a conscious effort to realize a more optimistic and positive sounding album than its predecessors, but also a long-standing tradition where after a cancer patient has finished their treatment they ring a bell in the hospital. This last year not only saw the world come to a halt because of the tragedies of COVID-19, but it also came in tandem with what was an already difficult period for myself and many others. On my last tour of Europe before the lockdown, I was in Madrid when I heard the news that a good friend, who is as of now recovered and healthy, was sick with breast cancer. I had also lost a number of people to the opioid crisis over the course of the previous years. Two more friends over the course of the creation of this record also fell very ill, and I lost my drummer, Adam Balsam, closer to its release in October of 2021. Released during a time when it seemed like more bad news would be impossible, this album is a chance for me to ring one of those figurative "bells", looking forward with promise optimistically as we all emerge from what has been a difficult time. Things can always and will get better and it's important to never lose sight of that.
"Sarajevo"
"Sarajevo" was written out of a sense of frustration that the Western sentiment towards lockdowns and public health measures were somehow on the same level as catastrophic war. This song was a response to the response, and also an attempt to be bitingly critical of the same Western societies that so horrifically failed the Bosnian people during the war in the early 1990s. The off-kilter arrangement and delivery is a reflection of the absurdity that, especially in Toronto, there was a sort of unspoken sentiment that the creation of minor inconveniences was akin to the pinnacle of brutality, and "Sarajevo" is me laughing in the face of that.
"April"
"April" conjures the melancholic and longing nature of the thaw of spring. As we came out of another difficult winter in 2020, instead of the familiar blooming and vibrancy so normally inherent to that time of year, the cherry blossoms in Toronto were fenced off and parks were closed. Despite the melting of the snow and the brightening of days, the winter that year seemed to never end, and "April" documented that dichotomy in real-time.
"Hiroshima"
In 2019 I went on a 16-date tour of Japan, and one of the cities the band played was Hiroshima. Our agent insisted we go to the Peace Museum, located right at Ground Zero, and he left us there to wander through the relics of a truly awful piece of human history. The experience was unlike anything I'd ever felt before and it's hard to walk out of that building without feeling forever changed. Within a few hours, we were back at the venue, like nothing had happened at all, the hustle and bustle of modern Hiroshima completely eclipsing the sadness of its past.
"Cannonball"
This song was written about coming home from tour, after being at the whim of the kind of momentum and energy that only touring exposes you to, and actually taking a minute to be static and reflect on everything. For over ten years I've been touring more or less constantly, and the pandemic was the first break I'd taken from the road since 2016, so this involuntary pause was a chance to communicate with both figurative and literal ghosts in song, memories of people and places that haunt the chambers of your life.
"Age of Unease"
In 2016, I lost four friends to the opioid epidemic. Before COVID, it seemed like every time you were picking up the phone it was someone telling you about another overdose, and the pandemic only continued that feeling of being always prepared for bad news. "Age of Unease" was written as an attempt to chronicle the transition from one public health crisis to the next, how Naloxone kits and overdose response training was replaced by mask mandates and PCR testing. Throughout all of this, the last decade into this one, there's been times when it feels like there's just no letting up, and the weight of the world has seemed to be pressing down harder and harder on us, but in the midst of it all has to be a sense of hope and longing for something better, otherwise what's the point in continuing on? The world can often be a pretty terrible place, but within it are these tiny shards of incalculable beauty, and you get better at finding them the older you get.
"Sparkle + Bleed"
This song was written at the onset of the pandemic, as the trademark energy and beauty of Toronto that I've come to know and love so deeply was replaced overnight with a feeling of desolation and desperation I'd never seen before on such a scale in Canada's biggest city. Sheets of plywood covered windows as more and more shops went out of business. Sidewalks were empty as vacant streetcars and buses drove aimlessly up and down Toronto's avenues like untold stories in the night. Playgrounds were wrapped in caution tape which would snap and writhe in the springtime wind. There was an apocalyptic overtone to everything and I tried to channel that in the lyrics of "Sparkle and Bleed".
"Cross to Bear"
"Cross to Bear" is about continually rising rental prices in Toronto and other major Canadian cities, about feeling like you have no options and no future, and about genuinely questioning where it is you have left to go once you're permanently priced out of your home.
"Golden Age"
This song references the constantly shifting yardstick by which nostalgia and memory is measured. As we all progress through our short time here we are always looking back on our lives with fondness yet the clock keeps ticking. One day perhaps even the most troubling times will be remembered with a sarcastic joy.
"Do This With My Body"
This song was inspired by jazz funerals, the tradition of second line parades in New Orleans. At these parades sadness is transformed into a celebratory, exclamatory revelation as musicians prowl the streets screeching through brass and banging on drums in honour of someone's life and the memory of it. This transformation of something dark into something beautiful is not only the fundamental basis of the blues but also encapsulates exactly what I was trying to achieve with the creation of this entire record.
"Water Towers and Transistor Radios"
"Water Towers and Transistor Radios" is told from the perspective of two fictitious lovers, desperately trying to escape their lives for something better, only to be constantly restrained from doing so by forces outside of their control. I left Western Canada for Toronto twelve years ago, only to watch the prairie communities I called home slowly crumble from a distance. It pains my heart to watch a city like Edmonton, which is preserved in childhood memories of mine, crushed under the weight of a dying industry, the opioid epidemic, a housing crisis, COVID, and a government who has abandoned its working class. You could replace "Edmonton" with the name of any number of Alberta communities who have suffered the identical fate of very hard social and economic realities, exacerbated by long and storied histories of substance abuse and a lack of mental health facilities, in what is among the country's most brutal winter climates. This song is an ode to those who don't have the luxury of escape.
Tourdates
07.04. Burghausen, Mathilda
08.04. Wien, The Loft
09.04. Salzburg, NarrenCastl
12.04. Klagenfurt, Wohnzimmer
13.04. München, Frisches Bier
14.04. Sankt Wendel, JJ's Pub
15.04. Brüssel, Soirees Cerises
16.04. Dortmund, Atelier
17.04. Groningen, The Walrus
19.04. Luxembourg, Rocas
20.04. Bonn, Namenlos
21.04. Kassel, Mutter
22.04. Berlin, Artliners
25.04. Mainz, Kulturcafe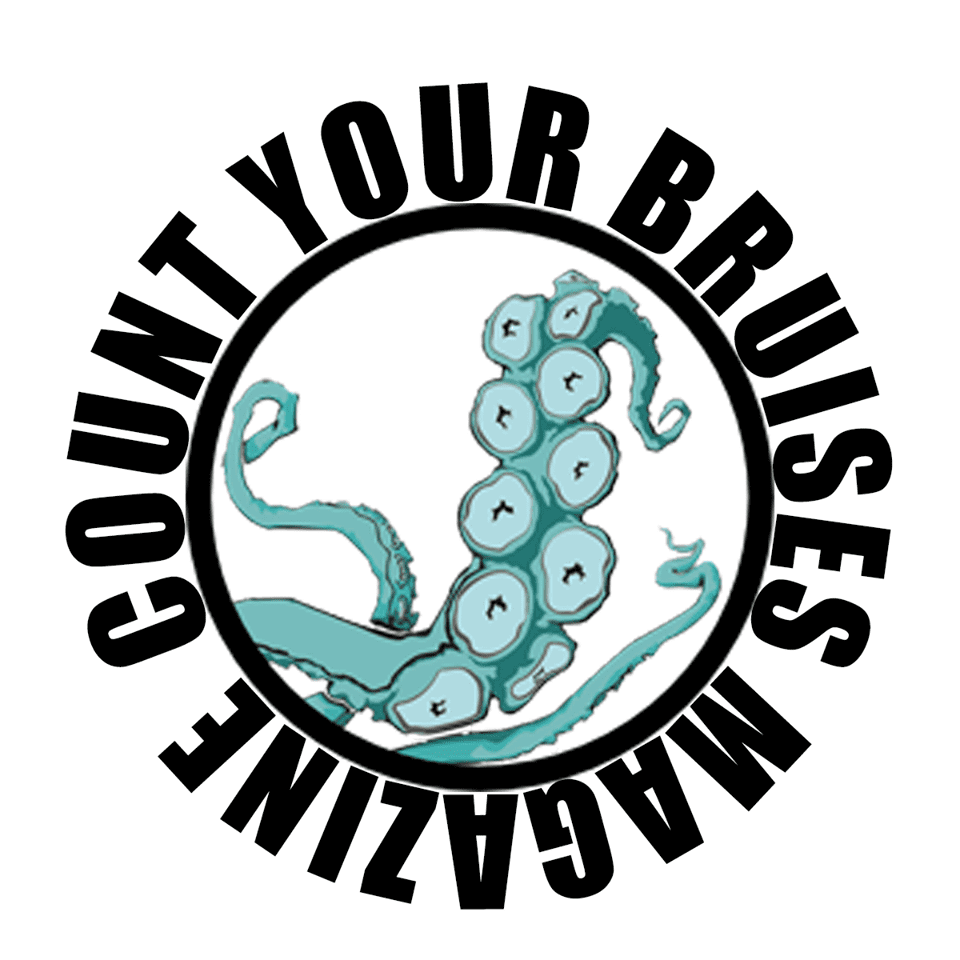 Wir versorgen Euch mit Neuigkeiten aus dem Bereich Punkrock, Hardcore und Metal. Bei Fragen, Anmerkungen oder für virtuelles Glitzerkonfetti meldet Euch gerne unter hi@cybmag.de.