Die französische Pop Rock-Band Les 3 Fromages veröffentlicht morgen ihr neues Album "V". Auf dem neuen Album, das komplett auf französisch eingesungen ist, beschäftigt sich die Band mit Themen wie Gewalt gegen Frauen und der ökologischen Krise. In einem Track By Track verrät uns der Vierer mehr über die Songs.
"Bon voyage"
At a time when the ecological crisis is at the center of the news, and after the Covid 19 sanitary crisis, Les 3 Fromages wanted to write a song depecting the end of the world, and people leaving Earth on a space shuttle while they're left stranded, playing and singing. Both an ecological and optimistic song, sung over a swingy punk-rock tune.
"Cliquer comme un con"
Who, today, doesn't have an online presence ? This pop punk song deals with the problems linked with social networks, more specifically ill-intentionned people trying to scam the  ones that are more vulnerable. The message being that it's important to put your phone down and get your head out of this digital world.
"Comptez sur moi"
This song (without any real kind of message) focuses on a protagonist who appears to be a super-hero or self-proclaimed vigilante, but who turns out to be incredibly lazy. He'll always find an excuse (a medical appointment, a piece of furniture to assemble…) to just do nothing.
An "anti-hero" that echoes the actual super-hero trend, carried by a tune that reminds us of old-school punk rock bands like Pennywise or The Offspring.
"Elle danse"
"Elle danse" tells the story of two people who appear to be very mean in their own daily lives, and who can only blow off steam at night by going dancing in clubs. It's actually in a club that they meet and fall in love.
Musically speaking, the band leaves its comfort zone with a song that's got a definite 80's vibe.
"Hey Baybay"
For a while now Les 3 Fromages have wanted to write a song that parodies Glam/Heavy Metal bands such as Mötley Crue or Steel Panther. Only one thing was missing, the idea : 4 guys want to throw the biggest party ever (think "Party like tomorrow is the end of the world" by Steel Panther), but end up throwing the lamest party ever. Heavy guitar riffs, heady back vocals, the codes are respected!
"I love u so much"
This definitely pop-rock song is about an abusice relationship. The man has no limits and no consideration for his girlfriend, who's so blinded by love she ends up going to prison for him. If you can find some lightness in the music, the lyrics are some of the hardest and more serious ones of the album, and there's a strong message against domestic violence.
"Latino Latina"
Definitely the most suprising song of the album,"Latino Latina" is a parody of the current FM French artists, such as Kendji Girac or Gims. Without any malice or slander, the experts of parody that Les 3 Fromages have become play with
the codes of the style, game they have loved for years.
"Le plus grand des bonheurs"
If it's true that none of the musicians in the band have kids, they certainely have quite an idea of what it must be like! In this song they picture the life of someone who's greatest happiness is their children, but whose children torment in return. A punk-rock song you'll want to sing and who's sure to make both people with and without kids laugh !
"On est le monde"
Most likely the most absurd song of the album. This song wants you to think that you're following the life of a protagonist when in fact the only thing happening is the band making a list of common french expressions, which of course leads to utter nonsense ! Both the name and the tune might remind you of very famous song of the 80's, sung by various famous artists, whose profits went to fight the famine crisis in Ethiopia, but that would be coincidental…
"Les Futurs Parents"
Sort of the opening to 2Le plus grand des bonheurs", this can be considered a fair warning to people who are either expecting or trying to get pregnant. Don't say you weren't warned!
"Ouvre les yeux"
"Ouvre les yeux" is an anthem to courage, realisations, resisting, not giving up… Well at least that's the impression it gives. Pay closer attention to the lyrics of this Ghost-sounding song, and you'll see that, again, nothing of substance is being said.
"On la Tire Ici"
This song is a tribute to the traditional music of Bretagne, the french celtic county where the band is from. Here, the singer sings and the bandmates repeat (hopefully the bandmates will be replaced by the audience in the shows following the album's release), we have rock and roll, violin and accordion. A modern take on a traditional style that's close to the band's heart.
"Reviens!"
Here we got a song that could be considered as "classic" Les 3 Fromages, but more modern. You think latest Blink 182, Machine Gun Kelly but in fact four french guys, crazy, no? The song focuses on a couple. The wife is blinded by her love for her husband who treats her terribly and has no consideration for her. Every time she raises her voice and threatens to leave, he always find the worst excuses "Don't leave please, I don't have the wifi code", "Come back, I don't wanna starve". A song about mental charge you could say, and how relationships are a give and take and must never be taken for granted.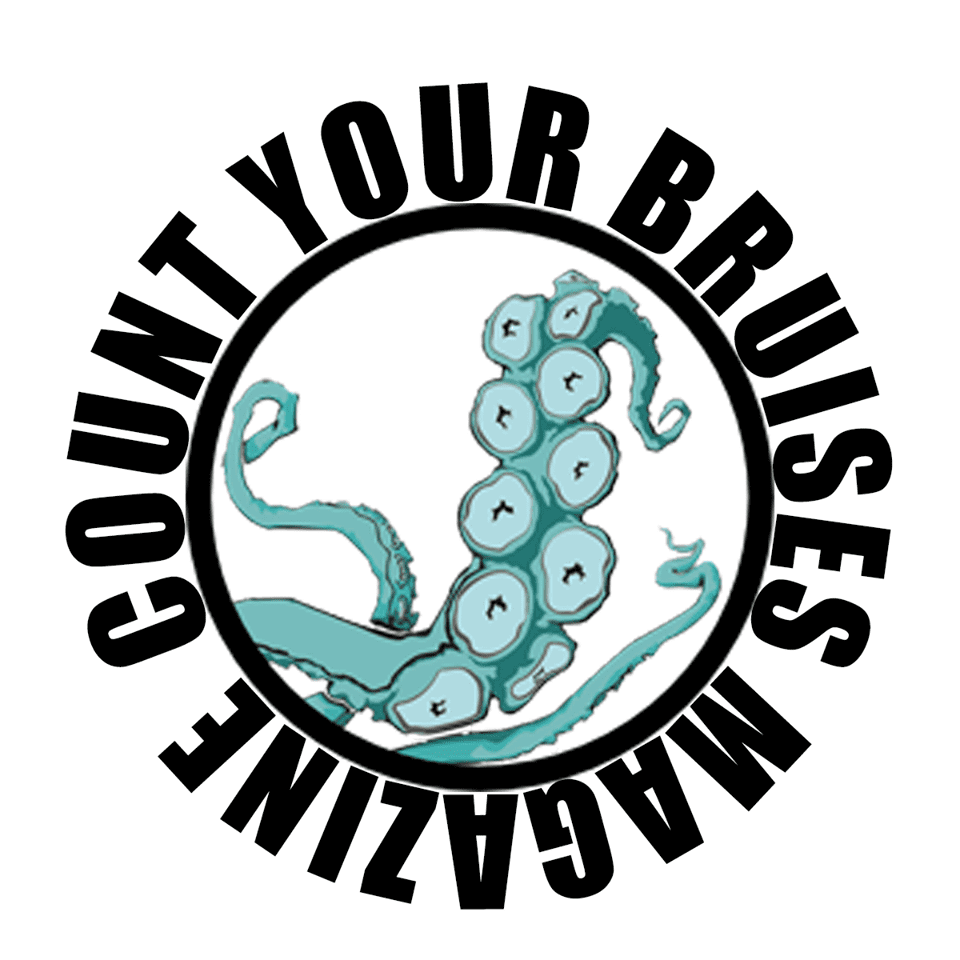 Wir versorgen Euch mit Neuigkeiten aus dem Bereich Punkrock, Hardcore und Metal. Bei Fragen, Anmerkungen oder für virtuelles Glitzerkonfetti meldet Euch gerne unter hi@cybmag.de.