Mit ihrem neuen Album "Walk The Plank" im Gepäck – das im Oktober dieses Jahres veröffentlichte wurde – machen die US-amerikanischen Spaß-Pop-Punker das, was sie am besten können: Unermüdlich touren. Bassist Ben Osmundson nahm sich eine freie Minute Zeit, um mit uns über das Leben auf Tour, das neue Album und das Partyleben der Band zu sprechen.
You started your European tour in Germany. Do you relate particular memories to Germany?
Yeah. We actually play in Germany enough where we feel completely at home there. Our guitar tech and merch guy live in Frankfurt and do there best to help us speak a little German as well. We aren't the best at it but at least we are trying!
You're touring Europe for over a month. How do you prepare for such a long time on the road in foreign countries?
You find as many pairs of underwear and socks as possible. That is about it. On tour sometimes laundry can be the hardest thing to get done, so I pack as much of those essentials as possible. Also a lot of times Sundays are the days off when we don't have shows and it seems towns in Europe completely shut down on Sundays. In the USA it is different…Sunday is the day you get stuff done and everything is open.
Do you have special rituals before a show?
Yeah…not the most healthy, but during the band before us someone plays bartender and starts mixing drinks for everyone to spark up the mood a bit. Our drummer Ed and guitar player Dan then start their warm ups with Pantera covers backstage. I kinda sit and watch.
Every Zebrahead show is a huge party. What are you doing when you come back home? Does the party ever stop?
I slow down when I get home or I would have huge problems. On tour everyday is a party and we make the most fun of it we can. I really enjoy getting to play music, drink beer and sightsee all over the world. This is a an amazing gift of a job that was given to us.

Thinking about your last releases and shows the first association is the funny and positive attitude you convey. A lot of years before in a self – descriptive quote, you described the common stand of Zebrahead as a no political and world-saving, but fun having Band that is "not complaining that the world is treating them like crab". Actually the message in your songs sounds more political, more serious and more grown – up. Has it been more important to you to take a stand?
Not really on purpose. I guess there are enough messed up things happening in the world that they invade everything now. We still try to be an escape from the problems of the world most of the time.

What do you think about the crazy conditions all over the world these days?
Really depressing. I will never understand hurting other people for anything. Violence is never a solution and until we realize that the problems will just keep growing.
"Walk the Plank" is your twelfth studio album. What can you tell us about the arising of the album's title?
We are a traveling bunch of pirates. We cross all over the globe drinking and having fun….so we felt it kinda fits good.

The brand-new album has everything a good Zebrahead album needs. But furthermore you can also clearly see some style changes within the songs. Why did you decide to change parts of the typical Zebrahead style?
We felt that we really needed to push ourselves in new directions this time. I don't ever want to feel like I am making the same song over and over again. It was time to push the boundries. I know we still sound like the same band, but we are trying at least to make it more interesting for everyone.
If you look back to the time you were at the studio with "Walk the Plank", how would you describe it and do you remember some thrilling moments from these times?
Honestly each day was like a breath of fresh air. We used a new producer with Paul Miner and he really pushed us harder than we have ever been before. We tended to do shots whenever we finished something we really liked. Celebration time in the studio!!. Paul is a talented guy and we will work with him again for sure.

Is there a song on "Walk The Plank" that has a particular importance for you?
I really like the song "Save Your Breath". I always feel like a fuck up. In life and in general. The feeling of letting people down is kinda universal. So I was excited to have a song about being OK with being a fuck up. Makes sense and doesn't make sense but I like it.
Which musicians influenced you the most in your life?
I grew up listening to bands like Fugazi, Lagwagon and Slayer. They made me want to listen to music everyday and get involved in the music scene myself. Fugazi made me want to learn to play Bass.
You are experts of touring, what would you say is the recipe for a successful Band and tour live?
Don't just sit in the venue. Go out and enjoy the cities you play. Go sightseeing and take some pictures. The greatest times on tour are had with your touring family…. enjoy each other and realize we are all fuck ups before you get mad!
von Maria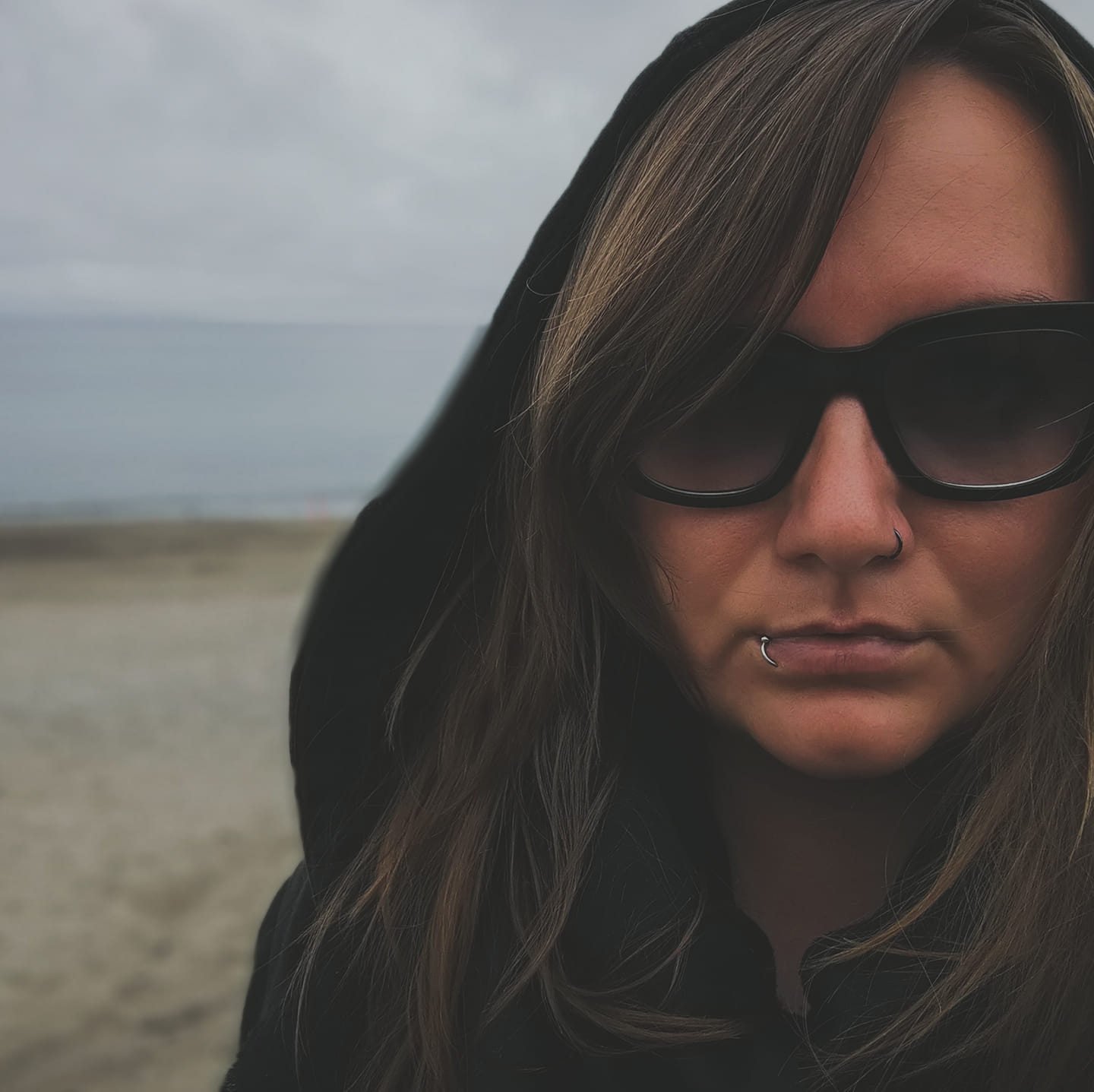 Bei Maria reichen sich Punk und Politik nicht einfach nur die Hand, sie liegen sich quasi eng umschlungen im Arm und trinken Schnäpschen auf die alten Zeiten. Wenn sie nicht gerade davon träumt durch die Welt zu reisen, ihrem Ärger auf Demos Luft macht oder ihrem Weltschmerz nachhängt, testet sie die neuesten Eiskreationen der Stadt, träumt vom Sommer und von Festivals oder sortiert ihre Platten zwischen der Terrorgruppe, Wizo, Propagandhi und No Use For A Name.